Solar Power Systems: Oneroof Solar Lighting Up Darwin NT with Sustainable Energy
Welcome to Oneroof Solar, your trusted partner in the realm of solar power systems in Darwin NT. As a company committed to providing sustainable energy solutions, we are proud to offer cutting-edge solar power systems that enable homeowners to harness the abundant power of the sun and contribute to a greener future. In this blog, we will explore the benefits of solar power systems, discuss the advantages of home solar power, and shed light on how our innovative solutions can transform your home into an energy-efficient haven.
Also Read: Solar System Components are an Absolute Solution: Here's Why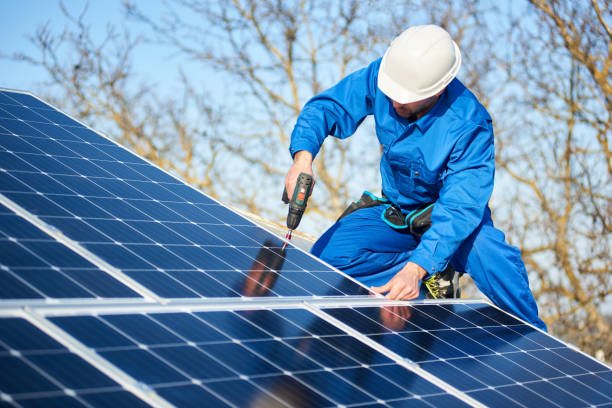 Embracing Solar Power Systems
At Oneroof Solar, we believe that solar power holds the key to a sustainable future. Solar energy is a clean, renewable resource that reduces dependence on fossil fuels and minimizes harmful greenhouse gas emissions. By investing in solar power systems, homeowners in Darwin can significantly reduce their carbon footprint and contribute to a cleaner and healthier environment. Our mission is to make this transition to solar power as seamless and cost-effective as possible.
The Advantages of Home Solar Power
Energy Independence
By installing solar power systems, homeowners can generate their own electricity and reduce reliance on the traditional power grid. This level of energy independence not only provides peace of mind during power outages but also helps to stabilize energy costs over time. As Darwin experiences abundant sunlight throughout the year, tapping into solar power becomes a logical and advantageous choice.
Cost Savings
Solar power systems offer substantial financial benefits. By generating your own electricity, you can significantly reduce your monthly utility bills. Furthermore, through government incentives and feed-in tariffs, excess energy produced by your solar panels can be sold back to the grid, further offsetting your costs. At Oneroof Solar, we work closely with our customers to design customized solar power systems that maximize cost savings and ensure optimal energy efficiency.
Long-Term Investment
Investing in solar power systems is a wise long-term decision. With advancements in technology and decreasing installation costs, solar panels have become more affordable than ever before. Moreover, solar panels have a long lifespan and require minimal maintenance, making them a durable and cost-effective solution. By installing our high-quality solar power systems, you are making an investment that will continue to benefit you and the environment for decades to come.
Oneroof Solar's Innovative Solutions
Customized Design and Installation
At Oneroof Solar, we understand that every home is unique. Our team of experienced professionals works closely with homeowners to design customized solar power systems that meet their specific energy needs and aesthetic preferences. From determining the ideal solar panel placement to selecting the most suitable inverters and batteries, we take pride in delivering tailor-made solutions that maximize performance and efficiency.
High-Quality Products
We prioritize quality and reliability in all our solar power systems. We partner with renowned manufacturers to source high-performance solar panels, inverters, and batteries that are built to withstand the harsh climatic conditions of Darwin. Our products are backed by industry-leading warranties, ensuring peace of mind and long-term performance for our customers.
Professional Installation and Support
Our team of certified technicians handles every aspect of the installation process with utmost professionalism. From obtaining the necessary permits to configuring the system and conducting comprehensive testing, we ensure a seamless and hassle-free installation experience. We also provide ongoing support and maintenance services to ensure the optimal performance of your solar power system.
Conclusion
As Darwin's leading provider of solar power systems, Oneroof Solar is dedicated to empowering homeowners with sustainable energy solutions. By harnessing the power of the sun, our innovative solar power systems offer numerous benefits such as energy independence, cost savings, and long-term investment value. We invite you to join us on this exciting journey towards a greener future and embrace the power of solar energy in Darwin. Contact Oneroof Solar today and let us help you make the switch to a sustainable and efficient home energy solution.
Also Read: How Long Do Residential Solar Power Inverters Last?